Windows XP 2535, 2542
Author: Blue Horizon
And here we end off this whole trilogy of Windows XP development builds, which are two Pre-RTM builds in this case.
BUILD 2535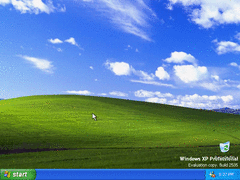 (PNG)
For the first time since build 2465 of XP, the Bliss wallpaper is now the default wallpaper. And unlike Windows 98, 2000, and ME, XP doesn't have the quick launch enabled. And the recycle bin is of course at the bottom right. Thus making this the only version of Windows I know of that has the recycle bin at the bottom right. Innovation.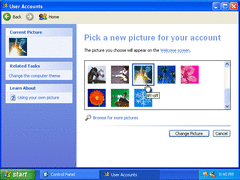 (PNG)
And this build's default profile icon is "lift-off".
BUILD 2542
This build now uses a different product key to enter for the first time since build 2481.

(PNG)
The time before you need to "activate" Windows has been extended from 14 to 30 days. Isn't it enough that you bought your copy from the store and entered your product key during installation?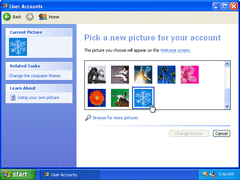 (PNG)
This build's default profile icon is "snowflake". Also, "chess" isn't the default icon in the RTM from what I've seen. But that's for another time.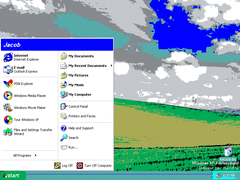 (PNG)
And to end it all off, here's the obligitory screenshot of Windows XP in 4-bit color mode.
I got this by installing VPC 2007 additions, though I haven't tried the 2004 one. Also, IE 6.0b no longer has a "b" at the end according to the user agent string.
With all the development builds reviewed, we just have the RTM left to review. It's highly unstable from what I've heard, but I digress.