Windows XP 2485, 2486, 2494, 2495, 2498, 2499
Author: Blue Horizon
It's finally time to take a look at the last of the 24xx builds and afterwards explore the 25xx builds. There isn't much to see here since it's already close to the final, but there are some neat little easter eggs and decisions MS put in here.
BUILD 2485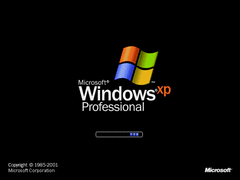 (PNG)
The bootscreen now removes the "Version 2002" text, but other than that, it's still the same as the last build.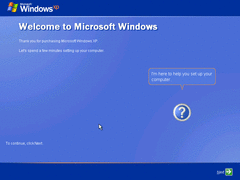 (PNG)
Q-Mark's speech bubble font is now Arial, which means the OOBE is now pretty much identical to the final one.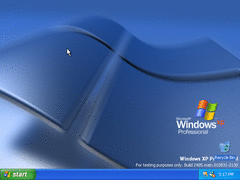 (PNG)
On the desktop, instead of "Bliss" the default background is now a different Windows XP wallpaper, meaning the previous beta one is gone.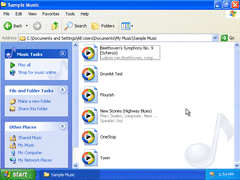 (PNG)
There's now four MIDI files located in Sample Music. Three of them already debuted in Windows ME, but "Drumkit Test" seems to be a test to see if the synthesizer can handle certain drums. I don't know why they included these 3 MIDI files in this folder when they could already be accessed in C:\Windows\Media.

(PNG)
The themes now have their final names. "Homestead" is now "Olive Green" (with a capital G for some reason), and "Metallic" is now "Silver".
Personally, I kind of liked the other names better since they reminded me of the old Windows 3.x and 9x color scheme names.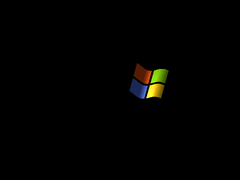 (PNG)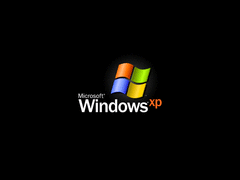 (PNG)
Woah, I didn't expect to come across this gem. Apparently this is the new "3D Flying Objects" screensaver that features a waving Windows XP flag and occasionally goes into the middle to form the logo.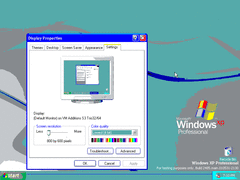 (PNG)
I was able to install VPC Additions as of this build, but it seems it can only go up to 4-bit colors. But Windows XP looks sane in this color mode. It even has the Windows 2000/ME recycle bin icon.
Haven't tried out if VPC 2004 additions work.
BUILD 2486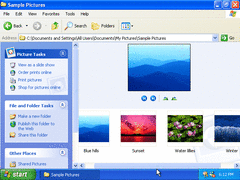 (PNG)
The final pictures are added in Sample Pictures in this build.

(PNG)
I do notice that there's a different profile icon that looks like... oh! HOLY CRAP! This is chess.bmp from Windows 3.0!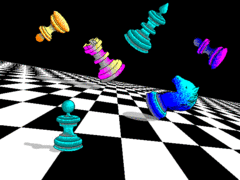 (PNG)
I'm not sure if that was an easter egg or if it was intentional, but that's really cool. Not many people know about that.
BUILD 2494
(PNG)
If you're going to install one of these builds that doesn't have any easter eggs or additions that arent in the final version of XP, I would choose this one. Nothing special here to see.
BUILD 2495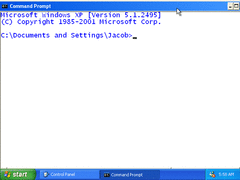 (PNG)
The command prompt now has a white background with large blue letters for some reason.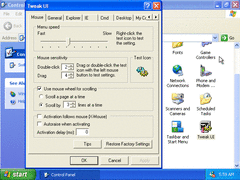 (PNG)
This build comes with Tweak UI included as well. I have no idea why, it just does. This isn't anything special since Tweak UI can be installed as far back as Windows 95, but it's good to see that you get it out of the box. I just hope it isn't "integrated" just like a certain other MS product.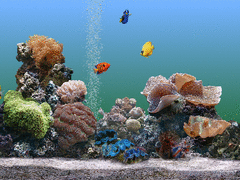 (PNG)
What's this? A different default screensaver?
Yes. This is Sach's Marine Aquarium v0.99K. Isn't it interesting that Microsoft uses programs made by 3rd parties for their operating systems? If you want to download this for yourself, here's the file:
It will ask you for a key most likely, but it's "YUYUYU987006".
BUILD 2498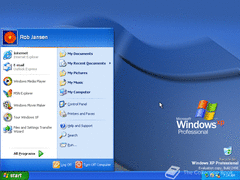 (PNG)
Sadly, I don't own a copy of this build. The only way I know to get it is from the BetaArchive FTP, but that's a long journey to gain access to it since you need to be a member and upload something that isn't on the FTP already.
It just looks like the default profile icon has been changed. (Image from The Collection Book)
BUILD 2499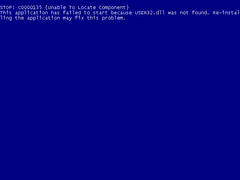 (PNG)
While this build is easy to find and download, it's not installable due to 3 missing/corrupt files. To fix this, after the files are copied to the disk in the first part of setup, you have to copy and replace those 3 files from build 2498 to install it. Total irony.
And with all that out of the way, that wraps up the build 24xx series. Stay tuned for the final parts of the Windows XP evolution.