Windows XP 2469
Author: gv3u
New oobe is introduced. https://www.youtube.com/watch?v=UbTYFEfm3Bs
I swear I have heard this TTS before, and no it isn't Bonzibuddy.
Author: Blue Horizon
At this point, nearly all the "Whistler" tags are replaced with XP. This is nearly identical to the previous build, but there are some notable changes as usual.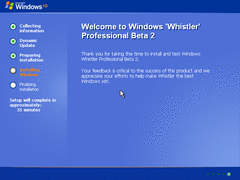 (PNG)
The setup process is now nearly identical to the final release. The four colored stripes are replaced with five flashing green squares on the bottom right.
Orange check marks are replaced with green dots, and the background has a gradient feel to it rather than clouds.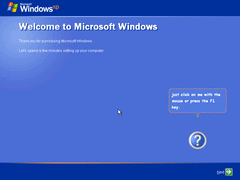 (PNG)
With a new setup appearance also comes with a new OOBE. The most notable thing here is that instead of Merlin, you now get a new assistant named "Q-Mark".
Q-Mark at this point actually has different animations and sounds than the final.
When Q-Mark finishes speaking, a new introduction music plays in the background, though we'll get to that.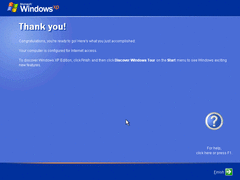 (PNG)
Windows XP Edition? They probably didn't code in the "Home" text yet at this point, even though this is the Professinal edition.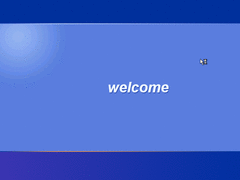 (PNG)
The brand new welcome screen. Just one word in all lowercase letters in Italics. And gradients of many types too.

(PNG)
The activation dialog still looks the same since build 2419. However they did give it a new icon.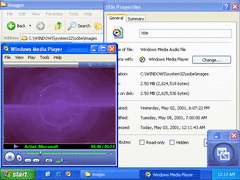 (PNG)
With all that being said, here's the new "title.wma" file. It's pretty much the same as it is in the final. With that being said, there's still more changes yet to come.
You can download the music file if you want to here:
title.wma