Whistler 2433
Author: Blue Horizon
We're getting closer to what the final version of this OS should be. There's also a little more changes than I expected in this build.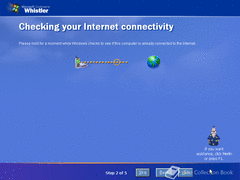 (PNG)
The OOBE now checks your internet connection and it asks you for static IP's. And yeah, I got this picture off the Collection Book cause I wasn't able to screenshot this new change in time.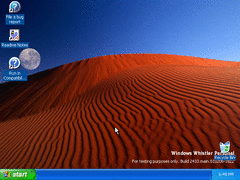 (PNG)
On the desktop, not much new. However, the taskbar is now locked and doesn't have the quick launch icons by default.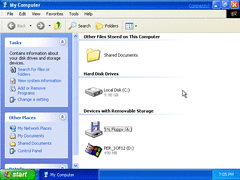 (PNG)
The explorer has been given a graphical upgrade. They made the buttons at the top smaller, and the address bar is also turned off by default.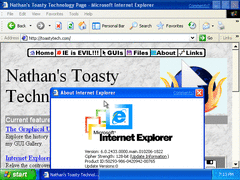 (PNG)
Same thing with IE 6. It now looks as it should in the final version of XP.
One odd thing is that the "Luna" theme has been changed back to "Whistler". I can only think of two reasons.
One, this is the "Personal" version of Whistler, and they might haven't added this change yet. And two, if this was supposed to be a public build for testers, they probably wanted to change it back so that in a later build they can surprise people.