HP Pavilion 5185-0444
Author: Anonymous
Here's my FOURTH (and probably last) OEM review of the day: an unknown HP Pavilion disc set that we refer to by its model number, 5185-0444. If anyone knows what model it is, let me know and I'll change the channel name.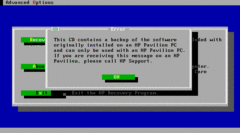 (PNG)
The way I patched this could've been a LOT better, to be honest. It shows you this message, then a phony rebooting message, and THEN starts the recovery.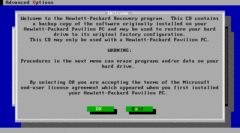 (PNG)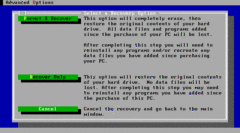 (PNG)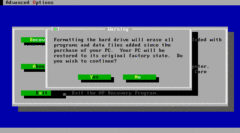 (PNG)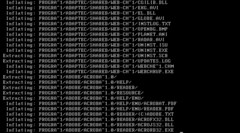 (PNG)
And, as with the IBM... it's PKUNZIP.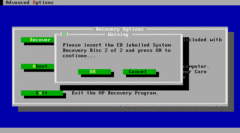 (PNG)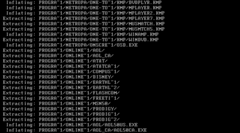 (PNG)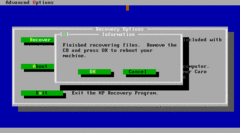 (PNG)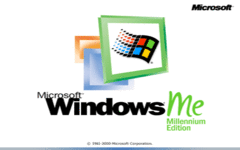 (PNG)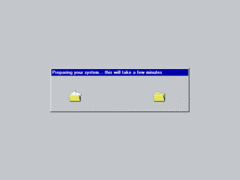 (PNG)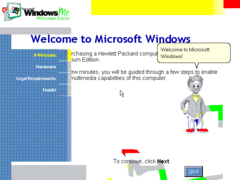 (PNG)
Great OOBE...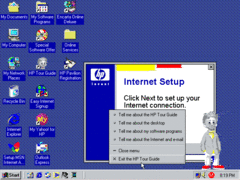 (PNG)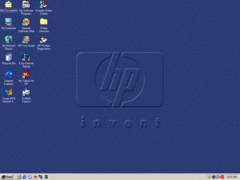 (PNG)
That's a lot better.
Let's start off with Adaptec DirectCD...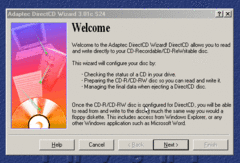 (PNG)
Of course, I can't do anything with this tool, since the VMware CD drive definitely can't write to anything. Still nice to go through the few pages I can, though.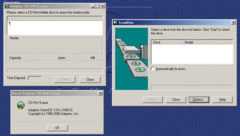 (PNG)
Here are the other two tools, both of which I obviously can't use.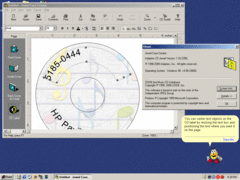 (PNG)
Pretty much the only thing related to Easy CD creator I could run.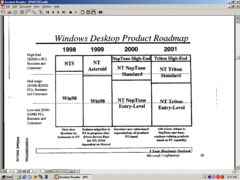 (PNG)
Acrobat Reader works... exactly as you'd expect. It loads in any ordinary PDF file just fine.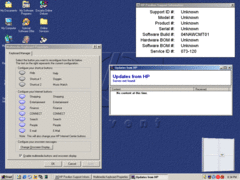 (PNG)
Some of the "HP Tools". "Updates from HP" seems like a primitive HP Software Update or whatever.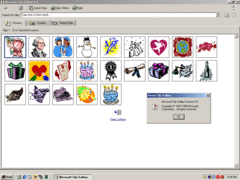 (PNG)
Microsoft Clip Gallery. For all your ancient clipart needs.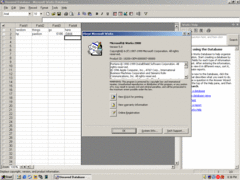 (PNG)
Microsoft Works. Basically the same as any other time we've glossed over Works on these OEM reviews.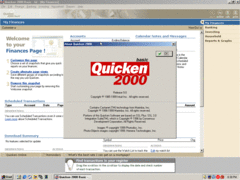 (PNG)
Quicken 2000 Basic. Can't bother to do much of anything with this, because finance is boring lol.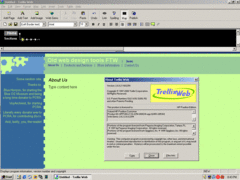 (PNG)
Now THIS is some nice stuff. An early 2000's web design tool! I honestly did not expect this here.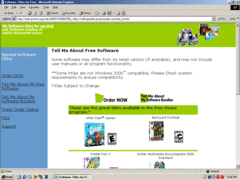 (PNG)
Another thing I found looking around. You apparently got 2 free software titles with the purchase of an HP Pavilion! On top of that, you got some discounted bundles.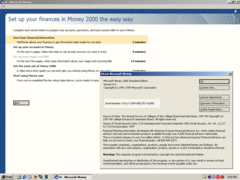 (PNG)
Microsoft Money 2000. Again, financial stuff is kinda boring, so I'll just quickly glance over this one.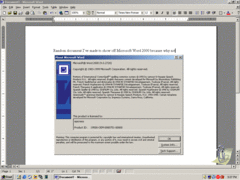 (PNG)
Microsoft Word 2000. Pretty much the last program on this install.
That's about it for this, and I'll probably do some more OEM reviews tomorrow!