eTower 700id
Author: Anonymous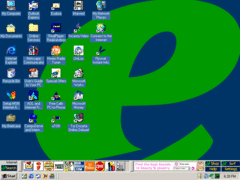 (PNG)
This is the desktop for the eMachines eTower 700id. It packs an Intel Celeron clocked at 700MHz, Windows ME (don't complain lol) a 20GB HDD, a 12x DVD drive and 64MB of RAM by default upgradable to 256MB of RAM. Let's dig in.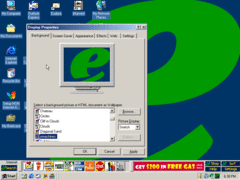 (PNG)
Same wallpaper as usual in these 9x eMachines PCs and also no screensaver. No we aren't giving you free gas for looking at this kek. Let's move on.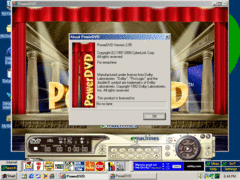 (PNG)
So you got an OEM branded PowerDVD application, version 2.55 to be specific. You can ignore that licensed to box lmfao. I had to fill out the eMachines registration form and I couldn't see the names of the boxes so I thought that was the address, welp...no harm no foul.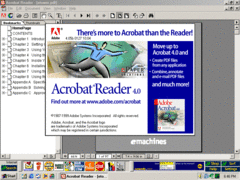 (PNG)
Moving on to the most popular application given to you by OEMs is...Adobe Acrobat Reader! This is version 4.05b to be specific. Let's move on.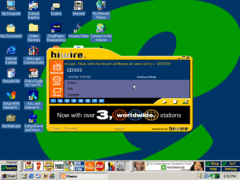 (PNG)
Unknown version of now defunct Hiwire Radio. We've seen this before. Let's move on.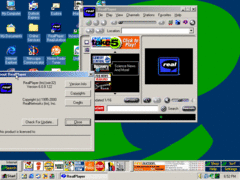 (PNG)
Got RealPlayer 6.0.8.122. Looks nice but I mean...a version also comes with Netscape (which we wont show here because its a same version we've seen before, same installer and everything, its RealPlayer G2).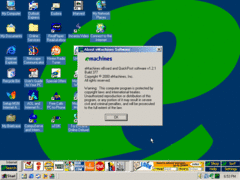 (PNG)
You have eMachines eBoard and QuickPost software v1.2.1 build 377 here. Kinda nice.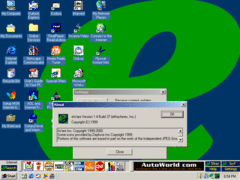 (PNG)
Ah...yes...the annoying toolbar. The mother of all bloatwares. This is version 1.4 build 37.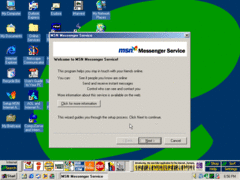 (PNG)
Well this isn't seen commonly. Its MSN Messenger but an unknown version of it sadly. I can't obtain the version.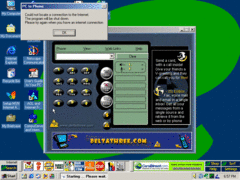 (PNG)
Just one question...w h y. What's next? Pre-installed VOIP texting applications? VOIP existed back in the 90's apparently. Seen this on previous eMachines PCs though so not like its new. Nice interface though. Seems paid and for corporate users.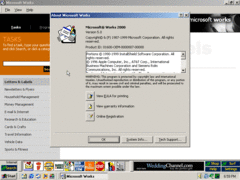 (PNG)
Got Microsoft Works 2000 version 5.0. Pretty nice interface compared to 95. About time eMachines upgraded lmfao. 😂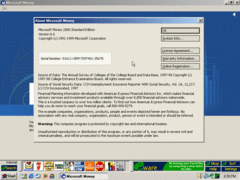 (PNG)
One of the final things is Microsoft Money 2000 Standard Edition version 8.0. We wont be checking it out of course just like how we don't checkout Works.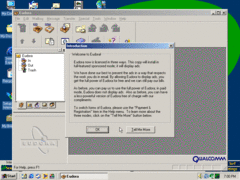 (PNG)
This isn't a common bundling but has been seen on other eMachines PCs. Its an email client, pretty sure its defunct now but nonetheless still nice. Also "sponsored mode" fuck the hell off. Today if you tried doing that you'd be actually buttfucked.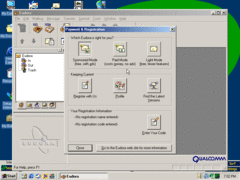 (PNG)
Now we know just how cheap eMachines really is. That's depressing.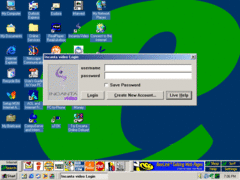 (PNG)
Still don't understand what in the actual fuck this is. No version info or anything.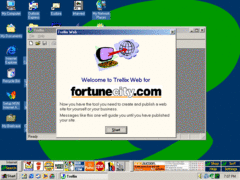 (PNG)
You got Trellix Web which has been seen previously version 2.6 eMachines Edition. Very interesting. This is first run.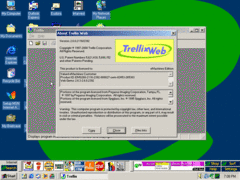 (PNG)
Its specifically version 2.6.0.21. The interface is pretty nice if you're into creating 90's websites pretty easily.
(PNG)
This is our very last item and its an installer, self-extracting executable and when its done installing it automatically opens up this flash file and starts playing. Tells you what it is and stuff and its interactive. Its something for IE. Sounds defunct today, probably is. Nice thing nonetheless. Seems free.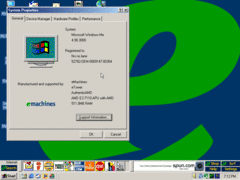 (PNG)
Well that's all for this OEM review and I'll see you in the next one