eMachines eTower 566i
Author: Anonymous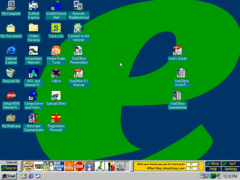 (PNG)
Welcome to another OEM review! Today we're reviewing the eMachines eTower 566i. This PC comes with Windows 98 SE, an Intel Celeron clocked at 566MHz, 32MB of RAM and finally to top it off a 7.5GB HDD. This is the desktop of course. You can see some things like moved shortcuts for some reason...the eMachines bar on the bottom by the taskbar and some shortcuts that are ads. Let's get started. (edited)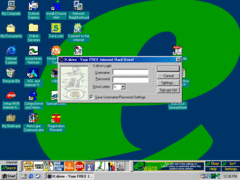 (PNG)
What really caught my eye was this shortcut called Xdrive. When we open it we get this login prompt. The title bar says "X: drive - Your FREE Internet Hard Drive". By the sounds of it this seems like the first entry into cloud storage. Who knew it even existed back in the 90's. The domain looks to no longer exist and there's no history of Xdrive anywhere on the internet. Not even on Wikipedia. That's sad. Moving on... (edited)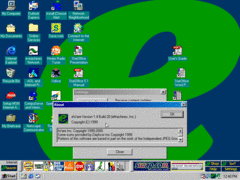 (PNG)
So this model comes with eWare Version 1.4 Build 20. Slightly older than the one that's on the eMonster 800 (#emachines-eMonster 800). Its also newer than the one that's on the eMonster 550 (#emachines-eMonster 550). Let's move on.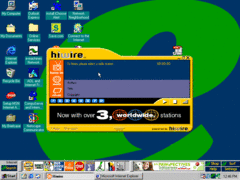 (PNG)
You got the radio application again. Same advert and everything. Back then over 3K stations worldwide actually meant something lol. Let's move on.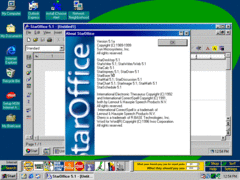 (PNG)
You got StarOffice on here. StarOffice seems pretty common when it comes to eMachines PCs...at least back in the 90's.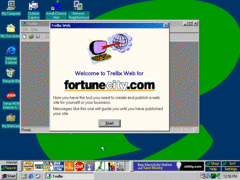 (PNG)
So...this is something called Trellix Web. Its apparently the "eMachines Edition" which means it could have some special features or OEM goodies that can't be found on the regular application. According to the above picture it allows you to create and publish a website (nowadays anybody can do that...none of these applications were needed).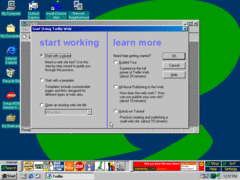 (PNG)
So click the "Start" button and you get this. Looks pretty nice. Reminds me of the XP era kind of. Seems like Trellix or whoever developed this was already getting into the XP look before XP was ever even thought of.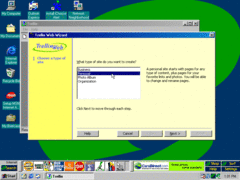 (PNG)
The default one selected which is start with a wizard was chosen. The wizard doesn't look half bad...we're gonna create a 90's personal website.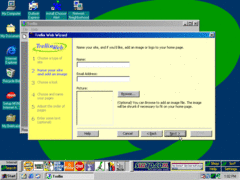 (PNG)
The email I don't understand unless it actually means PERSONAL and not something like the RCP Project's website. We'll go back and select Business.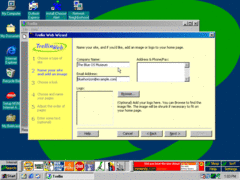 (PNG)
This one makes more sense.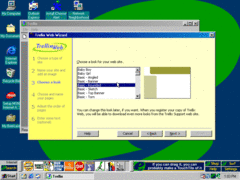 (PNG)
Some of these looks remind me of the Microsoft website from back in the 90's lol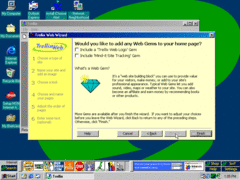 (PNG)
Not bad...not bad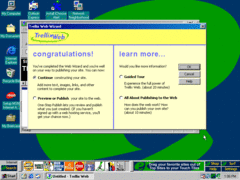 (PNG)
And that's all there is to it. At the end you'll get this.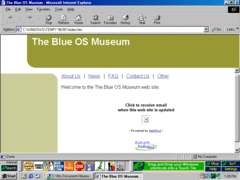 (PNG)
This definitely looks like a 90's website designer made this lmao. It also does definitely look like a 90's website.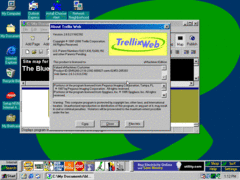 (PNG)
This is supposedly a paid application. Nice that eMachines gave it out for free.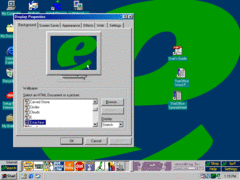 (PNG)
Only like 2 other wallpapers (same as that one seen currently really) and no screensavers which is the usual.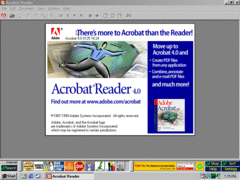 (PNG)
This model comes with the free Adobe Acrobat Reader 4.0. Adobe Acrobat Reader being included is kind of an OEM-wide thing...most OEMs include it one way or another.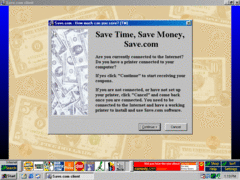 (PNG)
Oh boy...an advert in an installation wizard. I thought those only came years later somewhere in the 2000's (probably the XP era). This is the Save.com shortcut...I was curious. Not installing it though.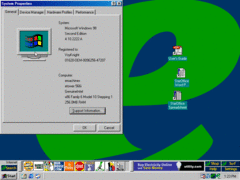 (PNG)
Well that's all for this OEM review and I'll see you in the next one!