eTower 300
Author: Anonymous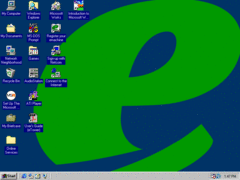 (PNG)
This is the eMachines eTower 300. It packs a 300MHz Intel Celeron, a 3.2GB HDD, Windows 98 FE and finally an ATI Rage IIc (2c) 3D AGP with 2MB SGRAM. It can also have up to 256MB of RAM. So this is the desktop...it has no bar like other eMachines PC's and it had some unusual shortcuts or really only one unusual one which would be "Signup with Netcom".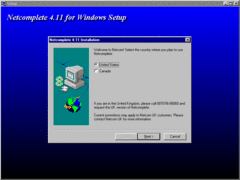 (PNG)
So this is Signup with Netcom. Apparently its called Netcomplete so kind of false advertising-like. Of course we wont be installing this. No special eMachines branding however.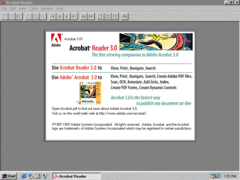 (PNG)
Ah...where would we be without Acrobat Reader being pre-installed on every single eMachines PC to date. This version is 3.01. Moving on...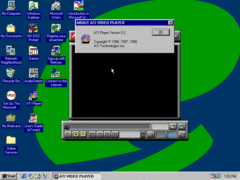 (PNG)
So this includes a very unique software called ATI Player. It says ATI Video Player in the about window however. I think this software came with ATI drivers...not too sure. You can open it without the part unlike AudioStation. Looks nicer than Media Player somewhat...kind of compact. Let's move on.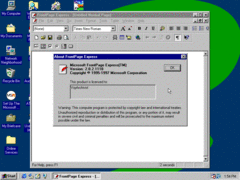 (PNG)
So this is new...this PC comes with Microsoft FrontPage Express Version 2.0.2.1118. Unknown if it actually costs money or not but looks like a miniature version of Microsoft Word.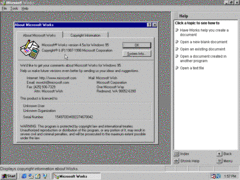 (PNG)
This model includes Microsoft Works version 4.5a for Windows 95 pre-installed. Seen Works pre-installed on other eMachines PC's.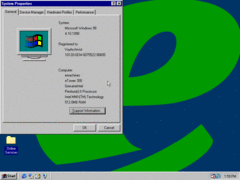 (PNG)
Well that's all for this OEM review and I'll see you in the next one. And yes I know it says I have a Pentium II processor...not sure if the info I found is real or if its taking that information from my host PC's processor.