eMonster 800
Author: Anonymous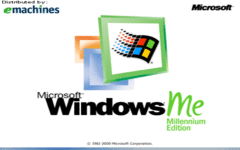 (PNG)
Welcome to another very special OEM review! We're starting with the boot screen which is an unusual way to start but we're starting with the boot screen because you should notice that the eMachines logo is on the top left. Its slightly customized...not too different but just thought I'd show it off. So this is the eMachines eMonster 800! Another gaming PC by eMachines which actually lands in the 2000's era as you can tell by it having Windows ME.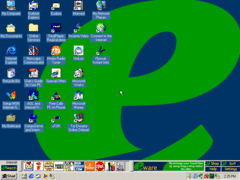 (PNG)
And here's the desktop of the eMonster 800! The eMonster 800 was released like a year after the eMonster 550 and comes with Windows ME. So...by first impression you can see some similar things that you first saw on the eMonster 550 such as the toolbar and the wallpaper. You can however see the applications are different and so are the buttons on the toolbar. The eMonster 800 sports an Intel Pentium III processor going at 800MHz, 64MB of RAM by default and a 30GB HDD. The storage is better but the RAM is the same. The processor on this one is faster than the 550's. So not too many differences besides the OS. Let's get started.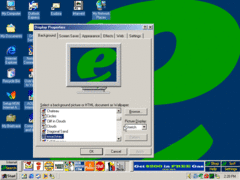 (PNG)
Like the eMonster 550 it has only 1 OEM wallpaper and no OEM screensavers. Moving on...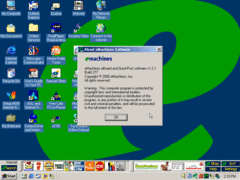 (PNG)
So...the eMonster 800 comes with this software called "eMachines eBoard" but it has a longer name on the about dialog as shown above. It can be found on the taskbar (its the eMachines logo). It apparently allows you to configure some options and QuickPost is actually a software update notification service but for some reason its bundled into the eBoard software (making it sound like a BIOS config option).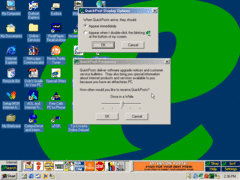 (PNG)
So...these are the QuickPost options and the frequency settings are what told me what QuickPosts were as shown above. Apparently back then when it worked it would blink if it found any software to update. Let's move on.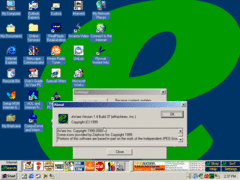 (PNG)
Here's the version of the toolbar that this PC comes with. Its actually a bit newer than the one on the eMonster 550 which makes sense because they both have entirely different OS's and are like a year apart. There's different things like the buttons and different ads. Not too different in terms of looks though.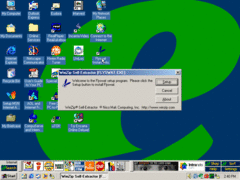 (PNG)
So...this is "Flyswat"...it launches a WinZip Self-Extractor. Let's see what it actually is.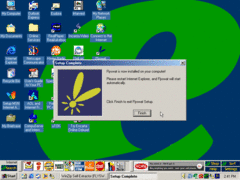 (PNG)
So...this involves IE 🤔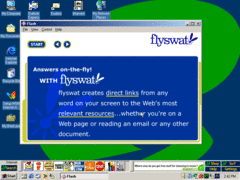 (PNG)
Clicking "Finish" popped this little flash movie up. At least we know what Flyswat does now...seems useful. I wonder if it works on games lol.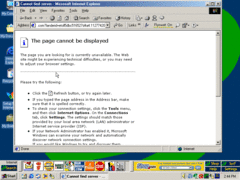 (PNG)
"Special Offers" launches IE and makes it go to a website named "etoll.com" which no longer exists.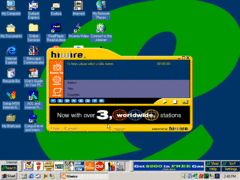 (PNG)
So...this PC comes with some random radio player named Hiwire. It indeed does look nostalgic...especially with that ad banner. Doesn't seem to work anymore (and they are now defunct...try going to hiwire.com).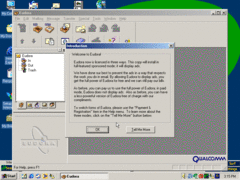 (PNG)
This is Eudora which is apparently a mail client. In this version apparently the licensing model changed. Never heard of Eudora until now and in fact the ads may not even show up unless its hard-coded and not from the internet.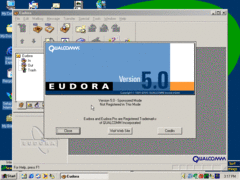 (PNG)
So its made by Qualcomm who is well known for being an ISP. It says not registered even though it came pre-installed so it should be. Anyways this PC comes with Eudora 5.0.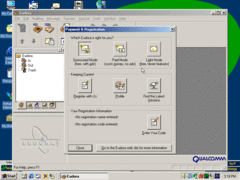 (PNG)
I don't know what the original licensing model for Eudora was but this one is actually pretty nice...I wonder why it didn't catch on.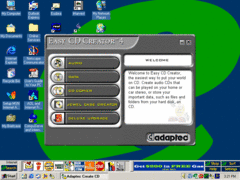 (PNG)
This PC comes with Easy CD Creator 4 including jewel case creation which is pretty nice. Let's move on.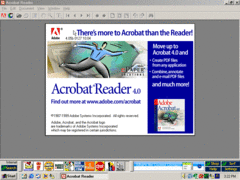 (PNG)
So this comes with Adobe Reader 4.0 (4.05b to be exact) which is probably meant to read some documents like the manual.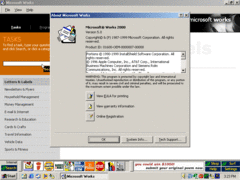 (PNG)
eMachines spared no expense to include Microsoft Works 2000...very nice. I would've liked it more had Office 2000 been included as well. Moving on...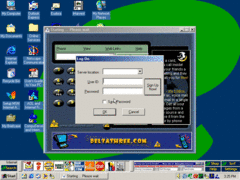 (PNG)
The moment I saw this I found out that VOIP existed as far back as the 2000's. Deltathree doesn't exist anymore so we can't even try it out.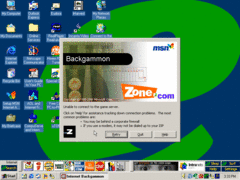 (PNG)
Windows ME = XP now??? I don't remember the internet games coming with Windows ME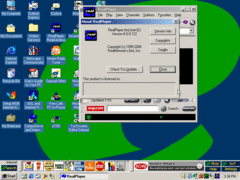 (PNG)
This PC comes with RealPlayer 6 Basic. I mean...WMP is better in my opinion tbh but never judge what OEMs include.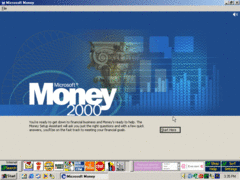 (PNG)
Like money? Try out Microsoft Money 2000 Standard Edition because it comes with this PC!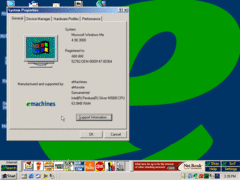 (PNG)
Because most of the specs are the same I'm just gonna end it here. That's all for this OEM review and i'll see you in the next one.