eMonster 600
Author: Anonymous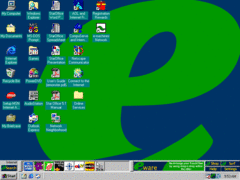 (PNG)
This is the desktop for the eMachines eMonster 600. It sports a Pentium 3 processor clocked at 600MHz, 64MB of RAM (this VM has 256) and a max supported RAM amount of 256MB. Along with all that it also has a 20GB hard drive. It comes with Windows 98 SE. Now let's dig in.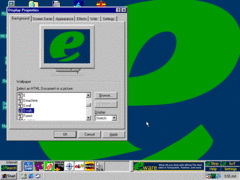 (PNG)
Now as usual in the 90's you have this big E wallpaper which is actually similar to another one seen in the Windows 7 era many years later except that one was 3D. You got E, Emachines (default), Ewall and Ewalls which are all the same across all of the eMachines PCs of the 90's no matter the model (at least at this time). Screensavers? Same thing! No screensavers which is typical. OEMs didn't really like to make their own screensavers. Compaq did for a time but it wasn't a long time and Acer somewhat did in the XP era but not really much further.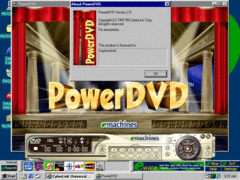 (PNG)
So first we're checking out Cyberlink PowerDVD which still exists today. The eMonster 600 comes with PowerDVD version 2.5 which is also OEM branded.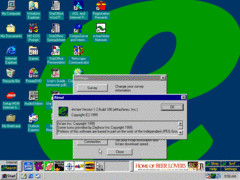 (PNG)
And as you could see in every picture thus far this eMonster comes with the infamous toolbar seen in many eMachines PCs of the time. This one has version 1.2 build 106.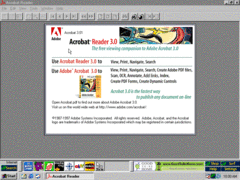 (PNG)
Now typically in the 90's eMachines ALWAYS bundled Adobe Acrobat Reader and this time is no exception with version 3.01 being pre-installed for the express purpose of the 2 PDF files on the desktop.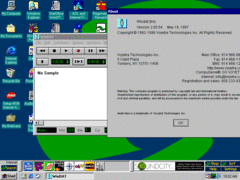 (PNG)
So I never noticed this but the AudioStation software which you saw in previous reviews wont work in a VM has some additional software and this is one of them. It looks to be some sort of music player meant to replace Windows Media Player (but bundled with Crystal sound cards or some shit). This is version 2.00.54.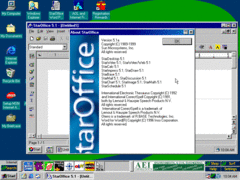 (PNG)
Wouldn't be eMachines without cheap replacements to popular paid software. This is Sun Microsystems StarOffice version 5.1a and it comes pre-installed. It seems not many OEMs bundled it and would've rather bundled some Microsoft Office software which makes sense iirc.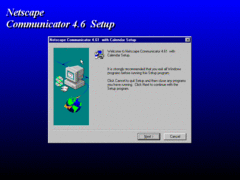 (PNG)
Always odd when OEMs bundle setup executables instead of just the actual installed application and ESPECIALLY when they put a shortcut to it on the desktop. We wont install it but at least now you know it existed lol.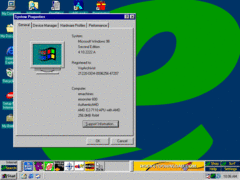 (PNG)
Well that's all for this special OEM review and I'll see you in the next one