eMonster 500a
Author: Anonymous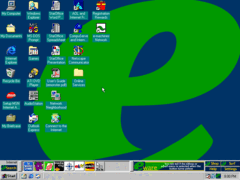 (PNG)
Welcome to another OEM review! This review we'll be looking at another eMonster, in this case, the 500a. The 500a sports a Pentium 3 processor clocked at 500 MHz, 64MB of RAM, a 13GB HDD and it comes with Windows 98SE. Let's just get right into it!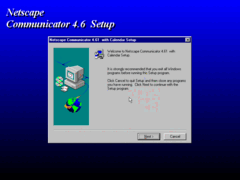 (PNG)
You get Netscape Communication version 4.6 with this model. We wont be installing it since we have in previous OEM reviews. Let's move onto something else.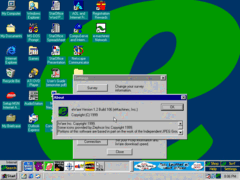 (PNG)
Who can forget the eWare bar...it's not an eMachines review without one. This one is version 1.2 build 106 which is also bundled with other eMonsters. Moving on...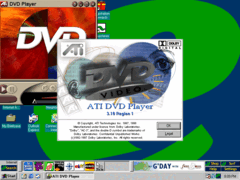 (PNG)
You got the classic ATI DVD Player over here with the 90's vibe, version 3.10 region 1 (presumably North America). Oddly enough, no other eMonster we've reviewed thus far comes with this player so that's unique and interesting. Let's move on!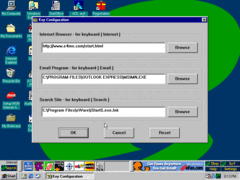 (PNG)
You got your typical keyboard configurator over here. Kinda reminds me of a Windows 3.1 applet tbh.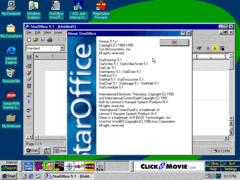 (PNG)
You know...I've never gotten tired of seeing StarOffice on my eMachines installations. It's kind of a staple of them now. This one is version 5.1a...same one as in other eMonsters so not too special.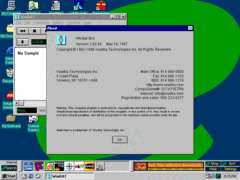 (PNG)
Can't forget WinDAT! This one is version 2.00.54, same one as in other eMonsters so again...not entirely special but still nice to have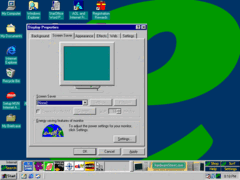 (PNG)
Kind of sad but these eMonsters really only have minor differences in most circumstances, but still cool to look at. Screensavers and wallpapers are no surprise haha. Thanks for checking out this OEM review and I'll see you in the next one.