CompUSA Home Series PC
Author: Anonymous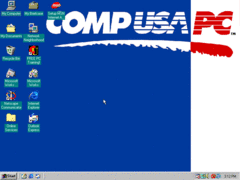 (PNG)
This is the desktop for the CompUSA Home Series PC. The model is unknown so sadly no info about specs or anything can be given but its a somewhat rare PC as it wasn't very successful. It runs Windows 98 SE. Now on first glance you can see a very rare (and now archived by me) wallpaper made by CompUSA FOR a CompUSA PC. This is probably one of the only stores in the world that had their own computer brand back in the 90's. Now let's dig in.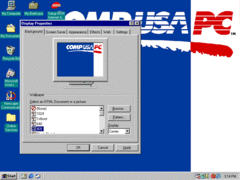 (PNG)
In terms of wallpapers there's only 3 of the same wallpaper but of course in different sizes. 800, 640 and 1024. 800 is the currently selected option. In terms of screensavers there's nothing which is to be expected. Now let's move onto applications.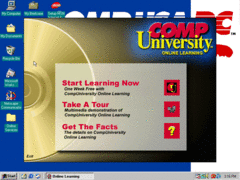 (PNG)
So if you click on the "FREE PC Training!" icon this pops up. CompUSA apparently had some learning thing for computers called CompUniversity. Apparently you got 1 week free with your PC (I'm assuming). If you click the first button you're taken to a now defunct website called compuniversity.com.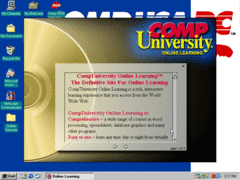 (PNG)
And this is what the bottom button gives you which is info on what it is exactly. Sounds interesting but no clue on how long it existed or how many people actually used it. It has 4 pages of info though so that's pretty long.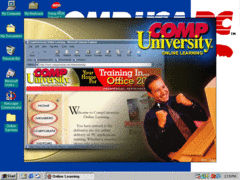 (PNG)
Well clicking on the 2nd button "Take a Tour" gives you a verbal and visual tour. That's what the website looked like back in 1999. Looks nice and website-only sadly. But it did say it was for CompUSA PCs meaning it didn't last very long and it probably wasn't used much either. Oddly enough, this PC comes with the EXACT audio drivers needed to hear sound in VMware meaning I didn't have to do any of the work. That is actually very rare for a 9x PC.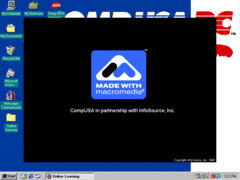 (PNG)
You exit and it reveals Macromedia branding (oh god thank god that's dead now lmfao)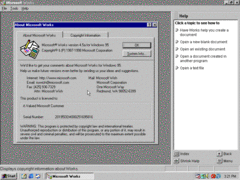 (PNG)
This PC comes with Microsoft Works 4.5a for Windows 95. Pretty nice to be honest. Sounds like a cheapo PC lol.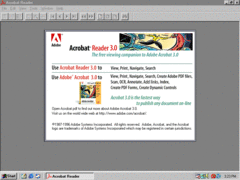 (PNG)
And Adobe Acrobat Reader 3.0 makes an entrance here. Not unusual. Pretty common actually seeing as its free.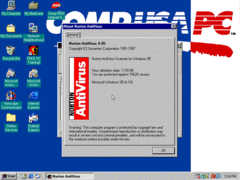 (PNG)
This comes with Norton AntiVirus 4.05 for Windows 95. Not a bad package if you ask me.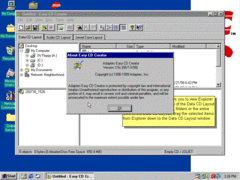 (PNG)
It also comes with Adaptec Easy CD Creator 3.5c. It also has CD Copier Deluxe (probably just another part of the program).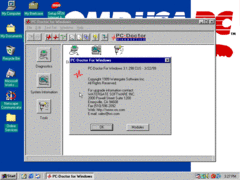 (PNG)
And this is not something you see on just the average 90's PC. PC-Doctor for oddly enough Windows 3.1. That could just be the version number though. Either way, nice.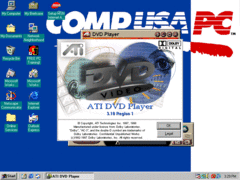 (PNG)
And this is some shit I've never seen before. The ATI DVD Player version 3.10 Region 1 (probably US) from 1998. Nice interface I'll give it that.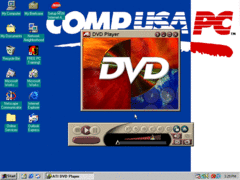 (PNG)
This shit is full-blown 90's and also isn't OEM-branded which isn't unusual since its ATI branded heh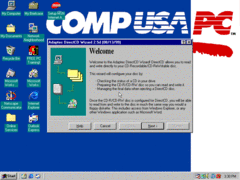 (PNG)
You also have another Adaptec-created software called DirectCD version 2.5d. It also has Adaptec Scandisc (sounds like a custom scandisk app made by them lmao). That application is also separated. It finally has a CD-RW Eraser. Oh were the days when you had all those apps separated instead of combined into one nowadays.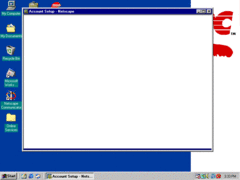 (PNG)
And finally we have Netscape Navigator Standard Edition but it doesn't work due to this broken account setup page because Netscape is now dead. It wouldn't be a 90's PC without Netscape being pre-installed anyways lmfao.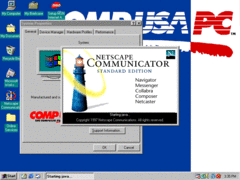 (PNG)
Got a picture of the splash screen albeit hard lmfao. So this was when it was known as Communicator (it went through multiple brandings).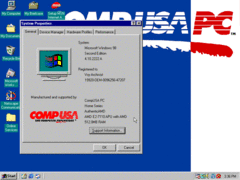 (PNG)
Well that's all for this special OEM review! I'll see you in the next one.