Acer Ferrari 4000
Author: Anonymous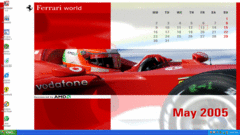 (PNG)
Greetings and welcome to another LGR thing! Haha anyways this is the Acer Ferrari 4000 which was seen in an LGR video a couple months ago. The reason for the LGR joke is because this disk was actually given to me by LGR himself. This machine sports Windows XP Professional and an AMD Turion 64 processor going at 2GHz with an ATI Radeon Express graphics card. Along with that the machine sports 1GB of RAM (too good for XP lol) and a 100GB hard drive. So at first glance you can see you got some things like an Acer program, Ferrari World...a Ferrari wallpaper and oh man there's so much to this so let's get right into it.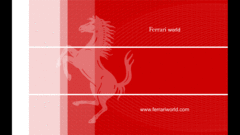 (PNG)
So if you watched LGR's video on this then you should already know that it comes with a unique screensaver along with the wallpaper shown on the first picture. Its not half bad. In terms of wallpapers there was only one and that's the same for the screensavers. Since we're done with that let's checkout some of the pre-installed goodies.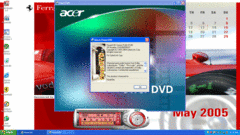 (PNG)
The Acer Ferrari 4000 comes with PowerDVD 5 which is perfect for any movie watching but why watch movies when its a literal nostalgic gaming laptop. Let's move on.
You know its sad when ferrariworld.com no longer exists. Anyways IE isn't customized by Acer one bit unlike other OEMs like Compaq. Moving on...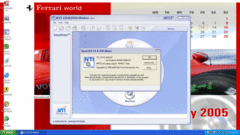 (PNG)
So...this comes with NTI CD & DVD Maker 7 Gold. Funnily enough I had NTI CD & DVD (pretty sure it was 7 or 8 forgot the edition though) on the very first computer that I owned. This application is good for creating CD's and DVD's without being a professional...I think it also makes labels. Moving on...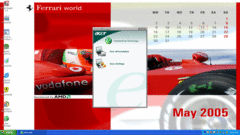 (PNG)
So...this is the Acer eManager. An application that comes standard with all Acer machines of the XP era. You can also see Acer GridVista on the taskbar where all the icons are. Acer GridVista apparently repositions the screen...its weird. It doesn't come standard on all Acers however so I guess that's nice. So...this is what you get with the Acer eManager...got some settings for managing the BIOS and locking your PC from booting without a password. Moving on...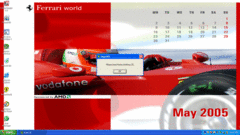 (PNG)
Well not checking out Norton. Acer done fucked up.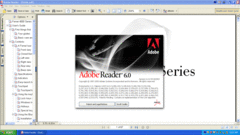 (PNG)
Well it comes with Adobe Reader 6.0. Haven't seen a single PC come with Adobe Acrobat though which is odd. In case your curious behind that about dialog is the Ferrari system's manual.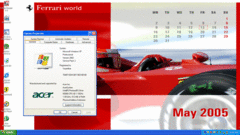 (PNG)
Well this review wasn't too long. That's the end of this OEM review. Wont be playing any games with it since you can watch LGR's review of it to really get a good look at how well games play on it. We'll see you on the next one.