Memphis 1525 (June 18th, 1997)
Author: Blue Horizon
There are actually two known variants of build 1525. This one is compiled 6 days earlier than the build commonly found online, and lacks any 'Beta 1' endorsement.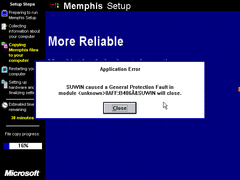 (PNG)
I did run into an error during setup copying presumably due to some component being selected in the menu that crashed setup, since I'd prefer to install all of them. It worked on the second try after just installing the preselected default components, and then install the rest post-setup.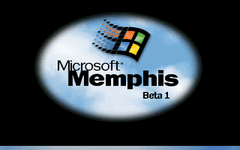 (PNG)
All the new splash screens are present in this variant of the build, likewise.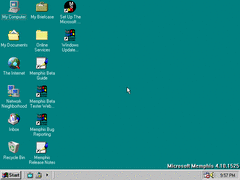 (PNG)
The most notable addition to the desktop unlike previous builds is the My Documents folder, plus some more shortcuts that weren't present in the later compile of this build - one of which I'll demonstrate: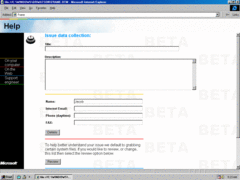 Memphis Help is redesigned, and the visual style is similar to that of the Memphis setup. It's much shorter than from before.

(PNG)
The background of the page also has bold "BETA" text faintly across it. I've auto-leveled the text a few times so its easier to see.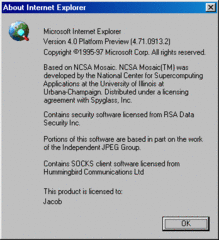 (PNG)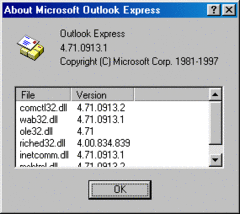 (PNG)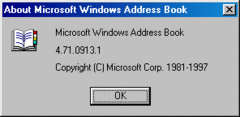 (PNG)
Each of the IE related components are slightly older builds than the ones from the newer compile.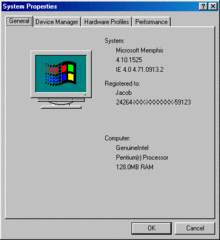 (PNG)
To further illustrate; system properties lacks the "Beta 1" tag in this dialog. My only guess (and this is a rather silly one) is they recompiled this build for select employees to use hence the lack of certain additions like the "My Documents" desktop icon, since they wanted to save all that for a later public release - but that's quite a confusing stretch.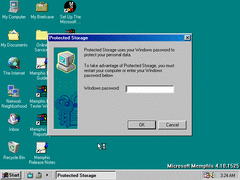 (PNG)
The first time opening Address Book, you get this message asking you to input your password for "Protected Storage". Given the way MS-DOS based Windows versions handle passwords, and how they can easily be deleted or edited, this feature would have more practicality for Windows NT environments since security is better handled there.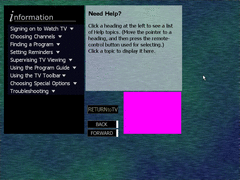 (PNG)
One other thing I discovered by accident was that pressing F1 in TV Viewer brings up this information page filled with topics related to the program. It's mildly unfinished.