Chicago 180
Author: Anonymous
alright so uh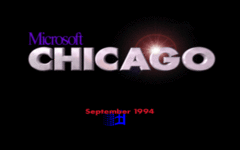 (PNG)
as you can see exactly the same one as every build but different text at bottom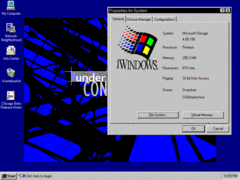 (PNG)
the system properties
with a custom theme
called "blue and black"
here is the start menu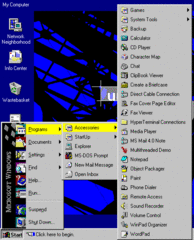 (PNG)
winpad 1.0 4610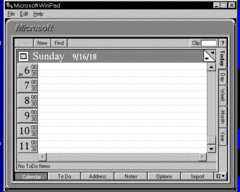 (PNG)
release notes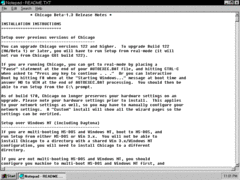 (PNG)
the hard drive properties has a new section called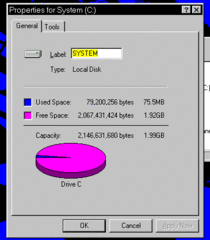 (PNG)
tools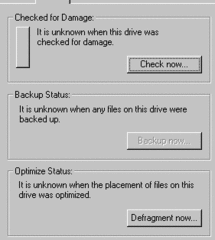 (PNG)
i think those buttons do nothing as of now
so i am not gonna bother seeing
the windows folder in this build is around 57mb
the ms mail 4.0 note shortcut on the start menu doesnt work

(PNG)
if anyone has a dll of this file for this build feel free to send it in
the control panel has a bit of changes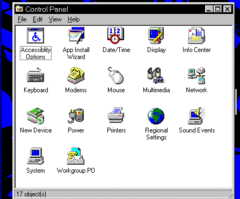 (PNG)
app install wizard is the early version of add or remove programs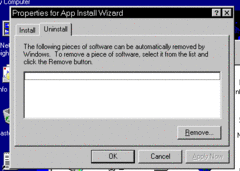 (PNG)
there seems to be some kind of network support but i am not really bothering to test this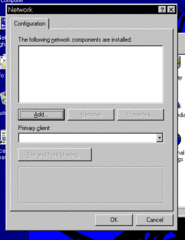 (PNG)
map missing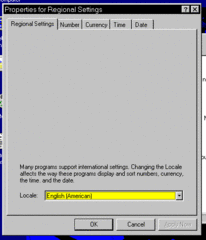 (PNG)
cd audio is not yet implemented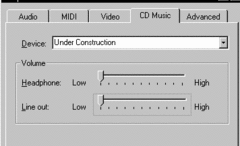 (PNG)
the test area thing doesnt spin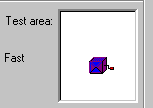 (PNG)
doesnt do anything its just a picture
double clicking makes it inverted
thats it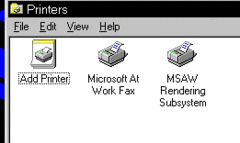 (PNG)
the printer part
just had this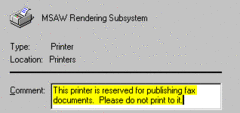 (PNG)
this was probably a printer they used for testing
the at work fax has no comment
there is also uh this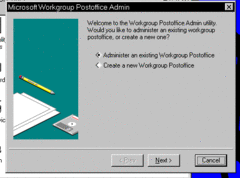 (PNG)
i have no clue what this does really
as usual the blue screen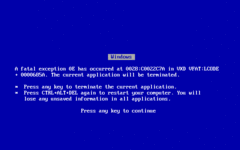 (PNG)
it just randomly crashed
and now there is a black screen with the cursor
i guess time to restart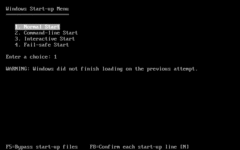 (PNG)
here is the windows startup menu
command line start is ms dos mode interactive start is a step by step thing where you confirm what should be executed or not i think it has to do something with autoexec.bat but not sure
fail safe start is safe mode

(PNG)
everytime you start this hand appears to tell you to click the start button
why is this a thing? i have no clue
taskbar options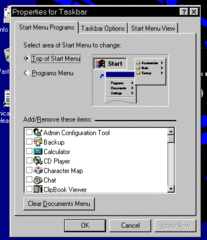 (PNG)
as you can see
it lets you make your start menu look uglier
as you can see now its more efficient to use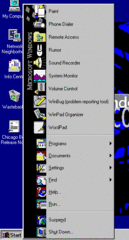 (PNG)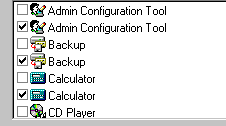 (PNG)
exactly what it is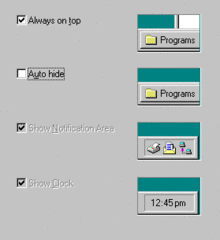 (PNG)
why is that greyed out tho?
i dont get it
whatever
start menu view lets you use small or big icons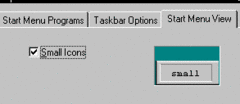 (PNG)
small icons as you can see

(PNG)
once again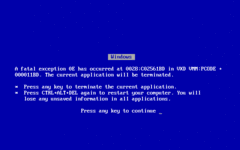 (PNG)
a blue screen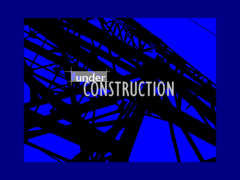 (PNG)
so i dont think that this wants to work really
most of the programs are the same
as build 189
nothing really special to see
shut down windows thing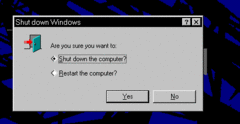 (PNG)
there are no account features on this build
some floppies dont work
cd rom is out of the question it doesnt work at all
thats it
Good work!
also is build 58 a fake one
i just happen to have it lmao
58s is real. 56 is fake.